About the Railway
The Mornington Railway is a restored section of the Mornington railway line, which closed in the mid 1980s. The Mornington line branched off from the Stony Point line at Baxter, and ran through Moorooduc to Mornington.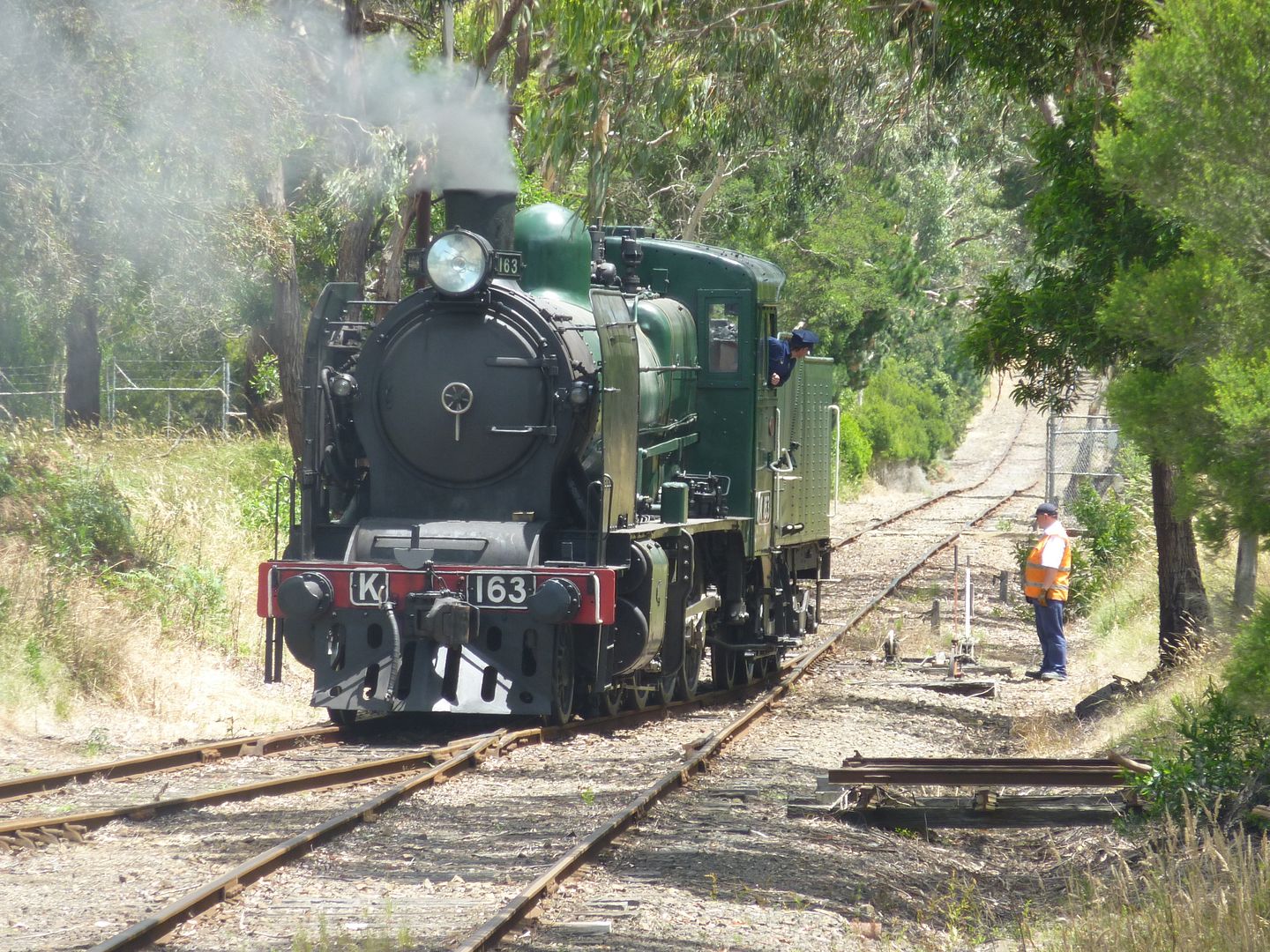 About the Route
The line from Moorooduc to Mornington is about 6 km and takes just over 15 minutes each way.
The train runs mostly through scrub and farmland. All regular trains commence at Moorooduc, and stop at Tanti and terminate at Mornington. The current Mornington station is about 1.5km east of the original Mornington station, which is now the site of a shopping centre.
About the Trains
All trains are usually hauled by a Victorian Railways K class steam locomotive (K183), unless a Victorian T class diesel (T334 or T411) is substituted due to maintenance requirements on K183. There are another 3 K class steam locomotives under restoration or assessment (K159, K177 & K191).
Carriages are all wooden bodied, former Victorian Railways corridor stock. The trains do not have on board toilets.
When do the Trains Run and How Often?
Trains normally run on the first, second and third Sunday of each month (click here for more details). There are generally 4 return services from Moorooduc (3 from Mornington), with the first train generally departing Moorooduc at 11am. The last service of the day generally departs Moorooduc at 3pm.
Can I Get There by Public Transport?
Yes.
The most accessible station is Tanti:
Catch a route

781 or 785 bus

from Frankston Station to the corner of Bungower Rd and Robertson Drive
It is also possible to walk from central Mornington to Mornington station (about 1.5km - 20 minutes):
Catch a route

781 bus

from Frankston Station to the corner of Nepean Hwy and Alison St
There is no public transport available to Moorooduc station.